Raptor Visitor Management Information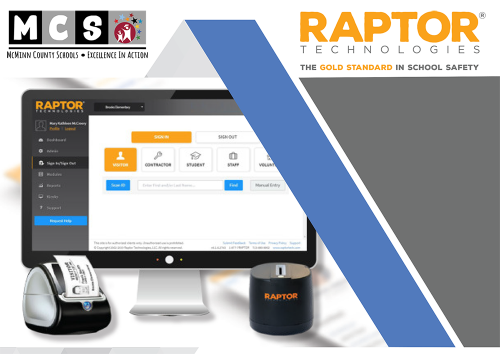 Welcome!
Beginning in February, McMinn County Schools will be installing Raptor Visitor Management Systems in all of our elementary and high schools.
The new system is an electronic visitor management system. It will replace manual paper-based logs, and allow schools and facilities to produce customized visitor badges and perform electronic checks against known sexual offender databases and any locally entered Private Alerts.

The overall goal is to better control access to any McMinn County School District school or facility, thus providing enhanced protection for our students, staff, and visitors.
Below you will find a document that contains more information about the new system along with frequently asked questions.